Allure's Happy Hour Highlight: Cosmic Coffee + Beer Garden
Posted by Isaiah Tibbs on Wednesday, February 20, 2019 at 9:27 AM
By Isaiah Tibbs / February 20, 2019
Comment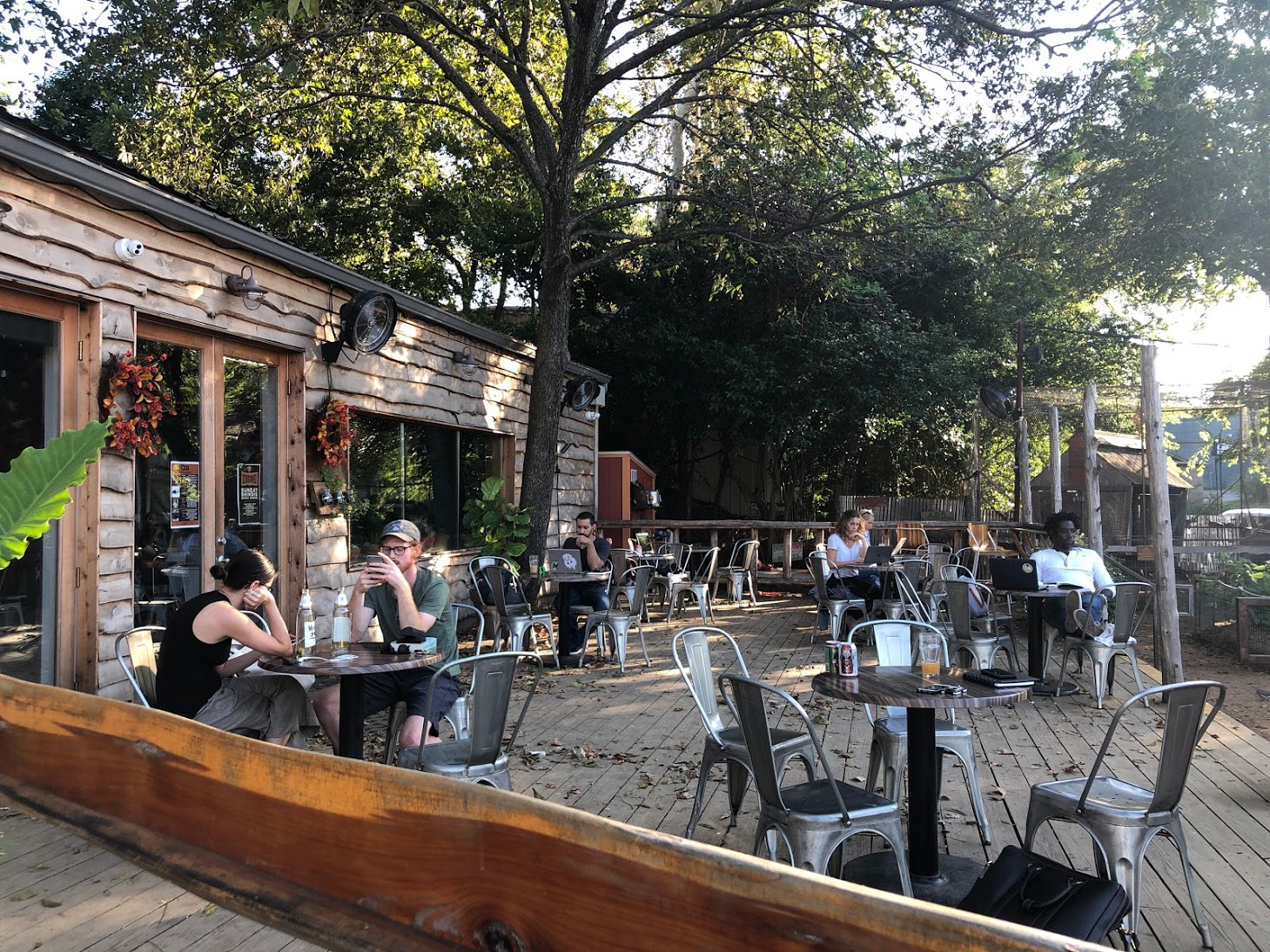 Photo by Michelle Williams https://www.agirlfromtx.com/
This week, we just cannot get enough of Cosmic Coffee + Beer!
Where or what is that, you ask?!
Cosmic Coffee and beer features specialty coffee, locally brewed beer and craft cocktails in a wonderful Austin chic setting...but it is really so much more than first meets the eye. This spot off south Congress on Pickle Rd in the '04 offers a respite from the ATX traffic and hustle bustle with a dash of your front porch and some permaculture thrown in. Cool design, veggie gardens, lush landscape and fountains all combine to form a true destination spot for all walks and all times of day. Do not miss the food trucks, occasional live music, as well as the multiple outdoor seating options. This place is made for relaxation and recharge. With fantastic coffee drinks, a great beer selection, and cocktails like the Tornillo Margarita, made with Sotol, Hibiscus, Prickly Pear, Lime and Sea Salt, you won't be able to stay away from this Zen masterpiece!