The 9 minute showing drill when your home's on the market
Posted by Greg Ward on Thursday, June 14, 2018 at 3:09 PM
By Greg Ward / June 14, 2018
Comment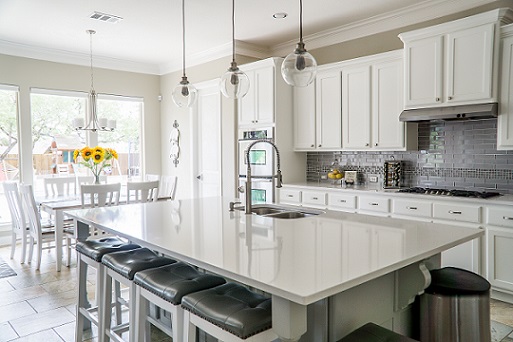 You have determined a price with the help of your Real Estae Agent (see our blog post on setting the right list price), you have freshened up the exterior, the landscaping and staged the home to really sell the dream of homeownership to the next potential buyer.
Now it's time to show and sell! Here are a few tips on making sure your home is show ready, followed by the 9 minute showing drill when you get the call that a buyer wants to see your home.
What will a buyer pay for your home? Find out here!
First Impressions are Lasting Impressions. The exterior of your home often determines how buyers will view the interior, so
Make sure your front entrance is clean and inviting.
Clear patios or decks of all small items, such as small planters, flower pots, charcoal, barbecues, toys, etc. (Put them in the garage).
Keep the yard mowed and the hedges trim. Make sure landscaping is not blocking windows. You can't sell your home if you can't see it!
Powerwash driveways and walkways
You only have a few seconds to make a great first impression when they enter the home. This is where sights, sounds and smells take over. Here is the 9 minute showing drill to make sure you're ready when the call comes in to show.
Nine Minute Showing Drill
Sound: Turn off the television or tune it to a music channel at a low volume.
Sight: Turn on every light in the house (day or night) and open every drape and blind (day time only).
Odors: Heat some frozen pastry slowly in the oven or heat a pan on the stove and then drop in a few drops of vanilla. If you can't do that, light a vanilla candle.
Kitchen: Wipe kitchen counters, place dirty dishes in dishwasher.
Bathrooms: Wipe counters, flush and close toilets.
Living/Family Rooms: Hide magazines, newspapers, and games; remove clutter.
Bedrooms: Straighten beds. Hide clutter under bed (not in closet).
Exterior: Put away toys and clutter. Keep walk clear.
Children & Pets: They are a distraction, so send them outside.
Leave!
Ready to start the selling process? Find your home value here!